​
Career Opportunities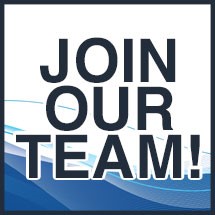 Imperial Pools Inc., is the industry's oldest and largest privately owned company dedicated to the manufacturing and distribution of best-in-class Swimming Pool Components, Spas and Related Products.
Imperial Pools, Inc. is made up of 3 individual companies; Imperial Pools, our packaged pool manufacturing and distribution division, servicing our customers from 10 distribution centers located in Latham, NY, Columbia, SC, Mansfield, MA, Fairfield, NJ, Cheshire, CT, Memphis, TN, Greenville, SC, Indianapolis, IN and Sharonville, OH. The Vinyl Works which manufactures over 32 interior pool finishes and Saratoga Spas which manufactures thermoformed pool steps and over 30 hot tub models.
We are committed to deliver top quality brands, the most creative and innovative swimming and hydrotherapy experiences to homeowners, and one-source convenience to pool professionals.

For over 60 years, we've built personal and professional relationships with our customers on the foundation of integrity and mutual trust, with an unwavering dedication to our people, products, and performance. The longevity of service per employee averages over 15 years. So if you're looking for a job, but would rather have a career, you should check us out!

Career opportunity are available in all areas of our manufacturing and distribution divisions.
IT Technology
Machine Operators
Finance and Accounting
Manufacturing & Product Support
Marketing/Social Media
Supply Chain Management/Purchasing
Warehouse Staff
Warehouse Management 
CDL Drivers
Shipping and Receiving
Distribution Sales
Manufacturing Sales
A-Frame Retail Sales
CAD
Full-time , Part-time, Seasonal Work and Internships.

Imperial Pools is a professional, family oriented company, an Equal Opportunity Employer and offers competitive compensation and benefit programs.

It's a great place to work!
Alternatively, Completed Employment Application and Support Documents may be mailed to:
Career Opportunities
Imperial Pools, Saratoga Spas
The Vinyl Works and A-Frame
33 Wade Rd
Latham, NY 12110
​